Browsing articles in "Stiletto Spy School"
Here's a recap of all the interesting links and articles we've came across this week:
Honor your calling. Everybody has one. Trust your heart and success will come to you— Oprah
Nice guys can finish first— according to Sir Richard Branson
What happens when a Lamborghini takes a design cue from an F22 jet? This beautiful concept — the Lamborghini Gallardo
Ultra-smartphones that react to moods and televisions that can tell it's you who's watching? Not so farfetched afterall
Can the courage needed to live a moral life be acquired in the boxing ring?
Meet the DTV Shredder: A Military All-Terrain Skateboard Like Transportation Vehicle

Without A Trace: Privacy consultant Frank M. Ahearn is the "Dear Abby" of disappearing
Recluse found to be UK war heroine after her death
"What makes some entrepreneurs successful is the same thing that makes others successful…"
"You can make mistakes, but you are not a failure until you blame others for those mistakes." -John Wooden
Need an idea but feeling stuck? Here's 20 suggestions to start generating 'lightbulb' moments
Civil Rights Photographer Unmasked as FBI Informer
If you're a Western corp competing with firms from Russia or China, your rivals may be reading your e-mail…
Interesting piece on understanding the True Spirit of the Chinese Woman
Pentagon Attempting to Buy Entire Print Run of Spy Tell-All?
It may look like a can of crazy string but you can literally make clothes with this new invention — the Spray-On Fabric
"If we are facing in the right direction, all we have to do is keep on walking." -Proverb
You Are What You Eat— interesting article on what type of foods you eat and how it affects how you think and feel
Bad Economy Drives Down Weapons Sale
From Confusion to Clarity in 3 steps: how to access the inner wisdom within us
This is the last thing you would describe a Spy Sister to be but the Shrinking Violet champagne cocktail does look yummy!
End your week with a smile & 2000 high-fives:

"The only time you run out of chances is when you stop taking them." -Unknown
Here's a recap of all the interesting links and articles we've came across this week:
"Daring ideas are like chessmen moved forward; they may be beaten, but they may start a winning game." -Goethe
Being an entrepreneur is tough enough— here's some tips on how to stay healthy and sane at a start-up
DHS Cybersecurity Watchdogs Miss Hundreds of Vulnerabilities on Their Own Network?
How to Film a 23-Mile free fall from the edge of space
They might be young but these college girls are already inspirational and breaking the mold! Meet Glamour's Top 10.
"It takes a great deal of courage to stand up to your enemies, but even more to stand up to your friends." – J. K. Rowling
Macguyver Hack: How to make a Snake Spy Cam for $20

"Hey, everyone else is jumping off the bridge. Why aren't you?" A how-to on stepping back and making your own choices
"When Spy School meets Charm School": We love this write up on SSS and all things sleuth and sexy!
Cool gadget for the day: Shoot the Starchase GPS transmitter at the moving car in front of yours and track it down
10 Ways to Be the Person You Wanted to Be as a Kid— no prizes for guessing who we wanted to be when we grew up!
"When you learn, teach. When you get, give." -Maya Angelou
Never let the sun catch you sleeping: Why and How to be more productive by being an early riser
With hype building around the latest iteration with the cool Maggie Q, here's a refresher course on La Femme Nikita
How to Catch a Terrorist: Read His Brainwaves — Really?
A beautiful video that explores the question "What is a moment?" to cap off the week
Here's a recap of all the interesting links and articles we've came across this week:
"Some people thrive on huge, dramatic change. Some people prefer the slow and steady route. Do what's right for you." -Julie Morgenstern
A thought-provoking TED talk— watch the animated and sharp Sheena Iyengar on the art of choosing
69-Year-Old Grandma Shoots Intruder With Her .38 Special
Hurt Couture: When high fashion meets Self-Defence, meet the belt buckle that doubles as a dagger
Is it a weapon? Is it a timer? No, it's an innovative wine stopper called 'a date with wine'
"Silence is a source of great strength." — Lao Tzu
Duct Tape, Super Glue and Other Home Remedies: DIY fixes around the house
Designing Better Tools For Communication During Crisis
"F-22 Double Rainbow" picture that won second place in the Museum of Flight photo contest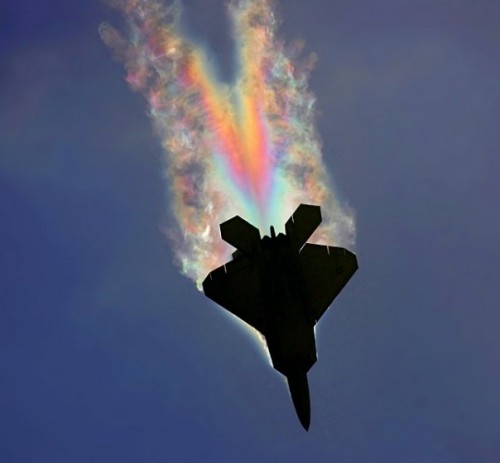 'Finding your passion' doesn't have to be intimidating as it sounds…The Minimalist's Guide to Cultivating Passion
"Just get started, have a bias toward action, and don't get stuck in analysis paralysis" — Ryan Allis, on important business lessons
How to Fire a Handgun (and for those interested in the real experience, join us for Precision Firearms on Oct 23rd!)
Survival Skills 101: How To Treat Someone For Shock
Pilates for soldiers? Army Revises Training to Deal With Unfit Recruits
SSS Takes on Tokyo? Any of our lovely Japanese-speaking fans would like to help us translate this please?
Know Common Secret Codes to Get a Head Start on Your Epic Escape
"To be upset over what you don't have is to waste what you do have." -Ken S. Keyes, Jr.
Ordering wine doesn't have to be an intimidating affair. Check out Alan Richman's tips on how to order in a restaurant
"Excuse me, my dress is ringing and I need to pick up this call…" The Little Black Dress that's also Your Cell Phone
How to tell if your boss is lying? Check out this study from The Economist and sign up for our Deception Detection class
"Too Few Women In Tech? Stop Blaming The Men." What are your thoughts?
"If you are far from the enemy, make him believe you are near." —Sun Tzu
Here's a recap of all the interesting links and articles we've came across this week:
"Many failures are people who didn't realize how close they were to success when they gave up"— Thomas Edison
— As we go into the weekend, here's some food for thought— are you measuring your worth in life by being "busy"?
— The CIA is opening a center to "confront the threat of weapons of mass destruction".
— Standing still while your hair's on fire — SWAT Team Called Over Umbrella With Samurai Sword Handle
— Inspirational women through the ages: Women Airforce Service Pilots in WWII
— From The Art of Manliness, a survival guide on How to Escape a Riptide
—Why It's So Important To Balance Urgency With Thoughtfulness
"Think like a man of action; act like a man of thought." -Henri L. Bergson
— Can Venting your Frustration Only Make Your Anger Worse?
— "No, Mr. Bond. I Expect You to Die!"— Villains who try to thwart 007
— I spy with my lil eye…. something that starts with A, and ends with "Wow!"
— Who knew maths can help you impress your friends with a cool card trick? (And no card counting shennigans either!)
— Are You Army Ranger Fit? 3 basic fitness tests to see if you can make the cut like our SSS instructors.
"I thought how unpleasant it is to be locked out; and I thought how it is worse, perhaps, to be locked in." -Virginia Woolf
— The forgotten art of How to be Alone


— Taiwan's forgotten amateur spies
—Are you avoiding momentum in your life?
— "Two Seals, Two Concepts of Intelligence". The International Spy Museum's Mark Stout discuss the designs behind CIA and KGB seals
— "Hope is not a strategy" and other 4 Characteristics Of A Rockstar Startup CEO
— "We can spend our whole lives escaping from the monsters of our minds."— Pema Chödrön. What monsters are you running from?
— Why a Staycation might be what the doctor ordered
— Want something fun to enjoy the last few days of summer? How about your very own SSS custom mission with your friends!
—Want to share those summer snapshots online? Be aware— Web Photos That Reveal Secrets (Like Where You Live)
— "The most difficult times for many of us are the ones we give ourselves."— P.Chödrön. 7 Ways to Deal with Uncertainty
—A toothpaste-like gel that can heal wounds six times faster than normal
— Here's an interesting way to spice up that cocktail: yummy Chai-infused Vermouth anyone?
"The saddest summary of life contains three descriptions: 'could have', 'might have', and 'should have'." -Unknown
Here's a recap of all the interesting links and articles we've came across this week
"I don't want to get to the end of my life & find that I lived just the length of it. I want to have lived the width of it as well." –D.Ackerman
— This week just flew by! Here's How to Find Enough Time to Do Everything You Want for days when there's never enough!
— Boys, you might want to watch out when it comes to our ever-seductive Agent Gel and her secret ability.Just sayin…
— From dodging bullets in Iraq to strolling through Wal-Mart, how Warrior Mind Training is helping the American soldier
— "They are taken aback when I introduce myself. They're looking for the real president, and well, that's me." We think that will def change for Letitia Long— the new NGA Chief & First Woman To Lead a Major U.S. Intelligence Agency
— How can thinking like a designer help you in business? Harvard Biz Review examines the 4 phases to solve and innovate
— 10 'Liespotting' Tips For Taking Back The Truth
— Fear of failure? It's a myth and doesn't really exist
— I spy with my lil eye…Something fast, powerful, sleek and destined to raise a few eyebrows!
— A Laser Tripwire Security System that will tweet a pic of the intruder? The best part— you can build it yourself!
— Top 10 Tricks MacGyver Would Be Proud Of
— You had a sneak peek with the pics, now watch Stiletto Spy School's feature on the Tyra Banks show!
"Adversity is just change that we haven't adapted ourselves to yet." -Aimee Mullins
— The secret to success? Danielle Laporte sums it up perfectly
— Check out our newsletter for our thoughts on the NY Times piece But Will It Make You Happy?" on finding happiness
— Why aren't more women represented at a C-Suite level? Great article that investigates the strengths of The Female Vision
— If you need some inspiration to why you should be at our Sept 25th NY mission & 7-10 Oct Vegas mission, voila!
— Glasses Double Up As GPS Navigation System (…and all we need now is for someone to attach an X-Ray functionality!)
— Here's an insightful piece for our Mi6 male agents— The Masks Men Wear: Dissecting the male psyche and their social masks
— Thinking of a makeover for your home? Let the styling of the Hitchcock espionage classic North By Northwest inspire you
— Not a morning person? We like Tinybuddha's guide to How to Wake up Every Morning on Top of The World
— At SSS, we emphasize the need to observe and analyze before taking action. Have you ever regretted a moment
— 100-year-old whisky pulled from frozen crate gives new meaning to Scotch on the Rocks
"Smile, breathe, and go slowly." -Thich Nhat Hanh
Here's a recap of all the interesting links and articles we've came across this week:
— Agents, join the SSS Alumni Group on Linkedin to catch up with your fellow grads & meet other amazing like-minded women!
— If Looks could Kill— Jewelry inspired by designer Jessica Meyer's grandfather's ammunition factory and a beautiful necklace that secretly houses a deadly weapon.
— "Fear is a natural reaction to moving closer to the truth" — Pema Chödrön. 5 ways to Slay your Fear.
— Meditation as Exercise: Trains your brain to focus better and absorb more
— "Sorry Blame it on Me" is Self-Sabotage
— Steal our girl crush Angelina Jolie's look from Salt with this makeup tutorial
— So you want my job? An interview with Greg Tracy— stuntman extraordinaire who's worked on hits like Bourne Ultimatum:
— No Excuses Allowed: Tackling The #1 Reason Women Don't Run For Office — The art of forgiveness
—Complicated Jenga puzzle? Nope, it's a single-shot 45-caliber muzzle-loading pistol called the Intimidator
http://www.youtube.com/v/2Po64G72gQo&hl=en_US&fs=1
— Even to the most confident of us, criticism can get you down. Here's a helpful look at how to handle criticism
— "How Will You Measure Your Life?" Harvard Business School's Clay Christensen addresses his graduating class
— Interesting fashion musings on Jane Seymour's costumes in 007′s Live and Let Die. We'll wear that blue kaftan any summer!
— $200,000 for a bespoke rifle? Welcome to gunmaker Peter Hofer's world
— Google and CIA join funds on predictive analysis project Recorded Future
— "If you want to conquer fear, do not sit home and think about it…" 7 valuable lessons for success from Dale Carnegie
— Why should you attend our next NY mission on Sept 25th? We'll let Psychology Today and fashion blog Voulue answer that!
— 20 Strategies to Defeat the Urge to Do Useless Tasks
— With Alana's trip to the Far East, we thought the recipe for Siam Sapphire — an exotic Lemongrass Martini was very apt
"Decide you want it more than you are afraid of it"~Bill Cosby
Each week we celebrate and highlight our past alumni who have gone on to embody the spirit, strength and sass of a Stiletto Spy Sister. Boys, watch out for the ever-seductive Agent Gel!
---
1. In real life, you are….
Angelica L. Aguirre, Strategic Marketing Consulting to the Pharmaceutical Industry
2. In the spy world, you go by the alias ………….. and have the ability to …………..
Gel. Ability to bring men to their knees with a single glance of my jasmine green eyes
3. How did you first learn about Stiletto Spy School? What triggered you to sign up for a mission?
One of my lovers told me about it… he heard about from a Thrillist write up. The program sounded like a cool adventure that would give me some super awesome bragging rights!
4. What was the most important skill/takeaway you'd learned from the program?
Pool shark cues. Learning to play pool has been a great data activity where the men I date are actually surprised to see that I know how to play the game.
5. How have you applied skills/lessons you've learned in real life?
I am much more fierce and confident from the experience of SSS. Every skill learned has been applied to my everyday life. I learned to not be victimized and some practical skills to defend myself if faced with by an unwanted attack. I relate to people in work and social settings. I now know how to command the attention of a room simply by walking in and "owning" the room with my presence and attitude.
6. What would be one spy skill you'll love to pick up next?
Poker playing
7. If you were assigned to a fantasy mission, who would you pick (dead or alive) as your spy-sister to cover your back?
Angelina Jolie
8. Do you have any advice for those interested in signing up for the program?
Just Do It!
Here's a recap of all the interesting links and articles we've came across this week:

— What happens when you combine sexy + power? Find out as Alana reveals in a feature on The Huffington Post
— You don't want to mess with Cheryl Hammel aka Agent Crystalclaw — our first featured SSS Brand Ambassador!
— Feeling overwhelmed? Thinksimplenow has a great guide on 8 Ways to Overcome It
— Smart cookies don't get mugged: Safety tips to keep in mind on your vacation
— For many women the fear "Will I be loved if I become everything that I'm meant to be?" holds us back. Do you agree?
— In A League of Her Own: 13yo pitcher Chelsea Baker hasn't lost a Little League game against the boys in 4 seasons
— "Half of them don't want to invite me to their homes anymore.." Interesting read on competitive lockpicking in the US
— Hackers to get eavesdropping lessons on cell calls
— Remember that fab Porsche 918 Spyder that was just a concept? Looks like dreams do come true (if you have US$650,000..)
— I spy with my lil eye — sleek, fast and glides through the waves like a hot knife through butter…
— Is your mind wandering at work? Relax, maybe it's a good thing…How Daydreaming Could Lead to Your Next Big Idea
— White hats vs. Black hats vs. Gray Hats: Behind the world of cyberhacking
— How to deal with negative/difficult people
— With all the gadgets we have in our daily routine, here's a pro-tip for no more tangled cords!
— How does a secret agent unwind? By listening to the smooth groves of Secret Agent Radio obviously
— Don't Regret Working Too Hard
— We are in awe at these female athletes' strength, speed and overall badass attitude!
— A recipe for a Dewar's Callaway cocktail in 60 sec by a former US Marine
— 10 all-time of the greatest spy movies. What's your favorite?
Track us down on Twitter and Facebook for your daily dose of SSS attitude…
we are pleased to announce a new program to celebrate and highlight our past alumni who have gone on to embody the spirit, strength and sass of a stiletto spy sister. to kick things off, we'll like to introduce you to cheryl hammel aka agent crystalclaw — our very own q!
---
1. in real life, you are …………
cheryl l. hammel, attorney (i have my own practice).
2. in the spy world, you go by the alias …………… and have the ability to ……………..
agent cvetlana l. crystalclaw. i design and create hand-made, one-of-a-kind, custom pieces of sparkling jewelry which double as surveillance devices.
3. how did you first learn about stiletto spy school? what triggered you to sign up for a mission?
in recent years, i adopted a tradition of treating myself for my birthday to an outing of some sort. one year i took a self-defense class, another year i took myself away on vacation, things like that. i saw the today show segment for stiletto spy school and decided right then and there that spy school would be my next birthday outing! the segment aired in the late summer or early fall of 2009 and my birthday is in january so needless to say i couldn't wait for january to arrive. i attended my mission in february 2010 and it was amazing!
4. what was the most important skill/takeaway you'd learnt from the program?
overall the most important takeaway was a much-needed boost in self-confidence and the assertiveness that comes along with that. more specifically, it was an affirmation that i too can be seductive and "work it" (thank you, gal friday!!!!!!).
5. how have you applied skills/lessons you've learnt in real life?
the most important thing i've done so far was to disentangle myself from an emotionally abusive and very unhealthy relationship. that probably sounds simple but it was a huge step and one that i did not have the confidence to take prior to mission artemis. i'm on the brink of even larger and more difficult challenges but every day i take a slow, deep breath and think of what i accomplished on my mission. recalling things i didn't think i could do then reinforces my resolve to accomplish things that seem impossible now.
6. what would be one spy skill you'll love to pick up next?
definitely hand-to-hand combat. i'm talkin'kick-butt, physical fighting skills, like thekind j.lo learned in her movie "enough". bring it on!
7. if you were assigned to a fantasy mission, who would you pick (dead or alive) as your spy-sister to cover your back?
lara croft, of course! after all, she and i have matching holsters…….
8. do you have any advice for those interested in signing up for the program?
absolutely! my advice is stop dilly-dallying and do it! i truly believe that this is an experience that every woman should have. what are you waiting for??? sign up now….before lara and i come find you!
---
are you passionate about stiletto spy school and want to be engaged at a deeper level?do you want to share the incredible experience that you had here, and help other women create meaningful change in their lives? if so, you may just be our next brand ambassador (oh yeah, it comes with great perks too!) . call us to discuss (888-779-1905).
Categories
Our Latest Tweets